Bonded Composite Panel
Cladrite System Two is a fully bonded composite panel for use on both roof and side cladding. This durable and easy to fix system is ideal for commercial and industrial buildings.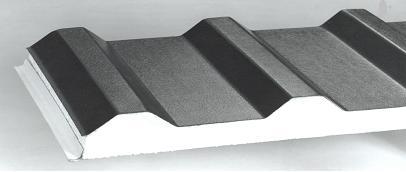 The panels consist of a 26/1000 box profile exterior skin, a bright white flat panel internal skin. Both of these are bonded to an EPS insulation core. The system is produced in various thicknesses of insulation to allow for different U Value requirements.
Cladrite System Two can be manufactured in lengths up to 7.50 metres (25'7"); the sheets have a cover width of 1000mm (3'3"). The exterior skin can be produced in our full range of colours and coatings.
Both internal and external skins are produced from Hot-Dipped Galvanized steel, if required the system can also be manufactured in Aluminium.
The inner and outer facings of Cladrite System Two have a Class 1 Surface Spread of Flame to B.S.476 part 7.1987 and are Class O as defined by the Building Regulations. The panels are rated FAA/SAA to B.S.476 part 3.
Cut Backs
Cut Backs are required at sheet joints and at the eaves where only the external shin would normally run into the guttering. A cut back is where the insulation core and the internal lining end before the external skin. This allows for sheet joints. Cut Backs can be either Right to left (BF) or Left to Right (FF)
Side Laps
The side lapping detail for Cladrite System Two is similar to that of single skin box profile. As with single skin, it is recommended that a 9*3 seala tape should be used along the lapping edge. The edge should also be stitched at 300mm centres.
Roof Lights
The standard roof lights for Cladrite System Two are a site-assembled construction consisting of the following
26/1000 Glass Fibre as the External Skin
Twinwall Polycarbonate as the Internal Liner
T-Bar support for the Liner
26/70 Spacer to act as the spacer between the two components
The following diagram shows the construction of the Roof Light

Insulation Material
The core insulation for the standard Cladrite System Two is an EPS. This EPS has a number of insulation qualities
Thermal Insulation -EPS is a lightweight, closed cell material with excellent stable thermal insulation based on entrapped air
Moisture Resistance - EPS is non toxic and therefore moisture resistant and retains its thermal properties when used in the construction of external walls
Environmental Safety - EPS is not affected by bacteria, moulds or fungi and will not provide nutrient value for insects or vermin. It is non-toxic and odourless, it does not contain FCC's or HCFC's (Chlorofluorocarbons) which affect the ozone layer
Durability - EPS is not proof durable and will remain effective as an insulant for the life of the building when installed as recommended
Combustibility - EPS is a combustable building when tested to B.S.4735: 1974, However type A (Flame Retardant Additive) is specially formulated to restrict the extent of burn when tested to B.S.4735: 1974, the performance of "as installed" building materials and construction is assessed under various parts of B.S.746 which are referred to in the building regulations.
Installation
One of the main benefits of Cladrite System Two is that it is easy to fix. The drawing below shows how to fix the sheets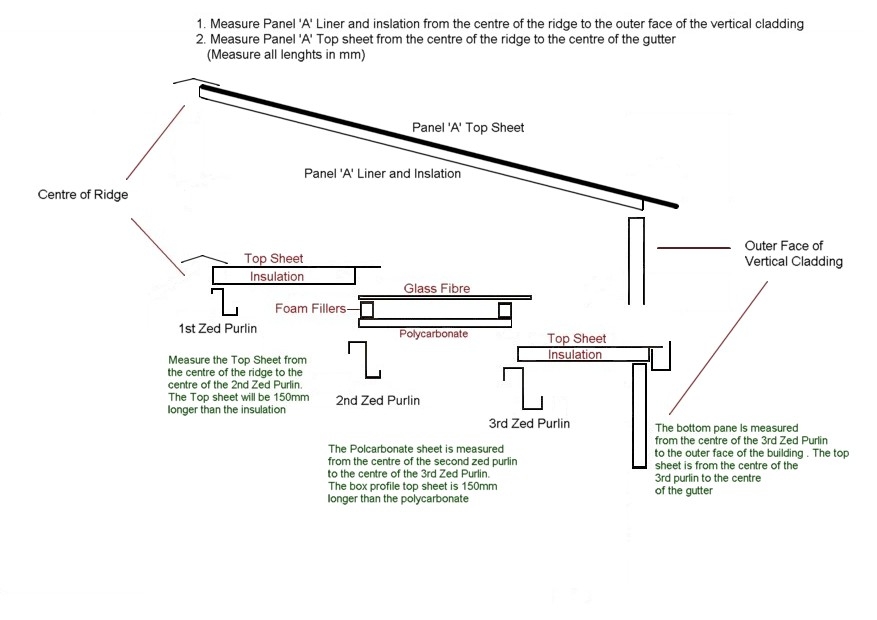 The pictures below show in detail how easy it is to fix Cladrite System Two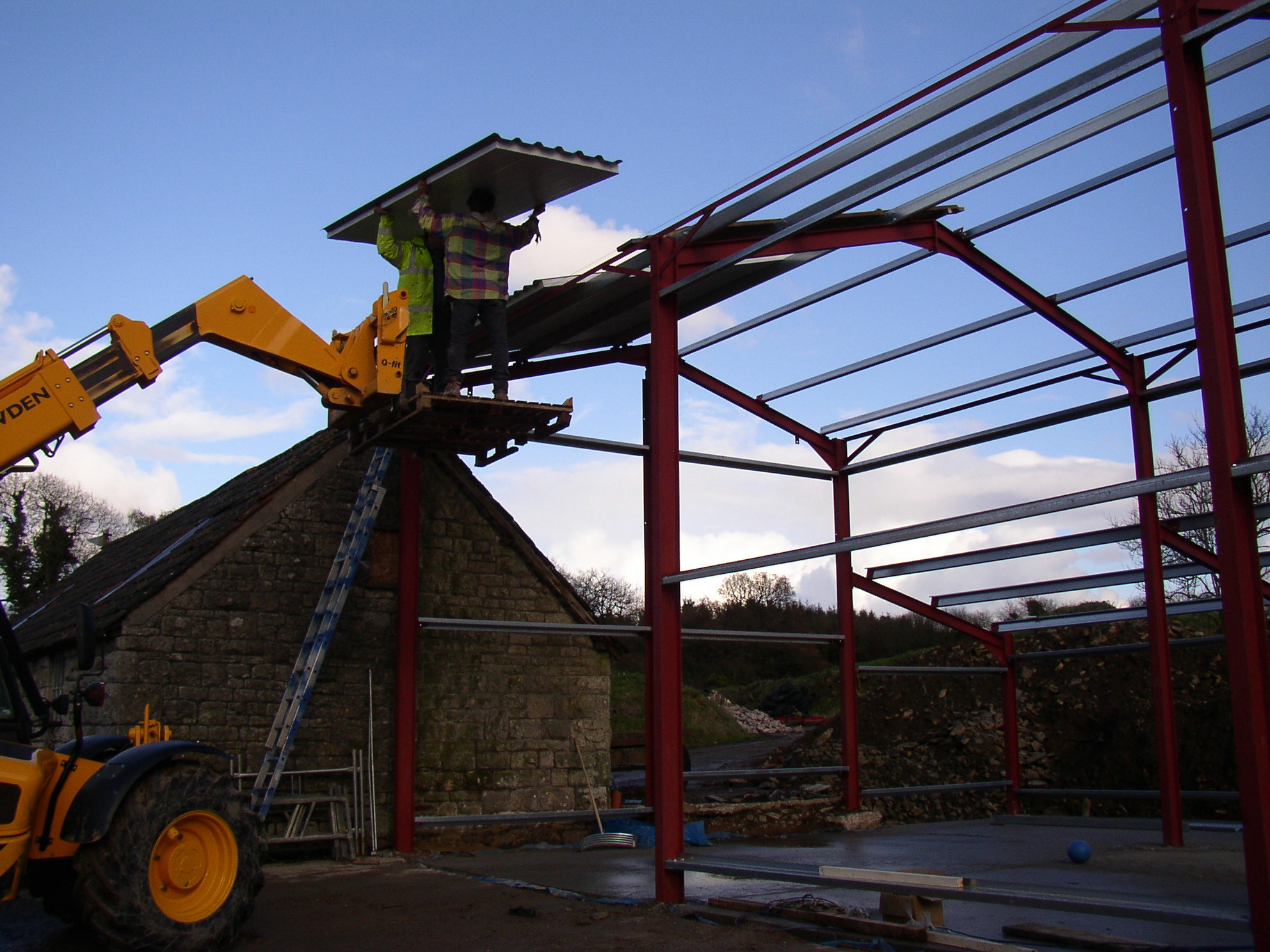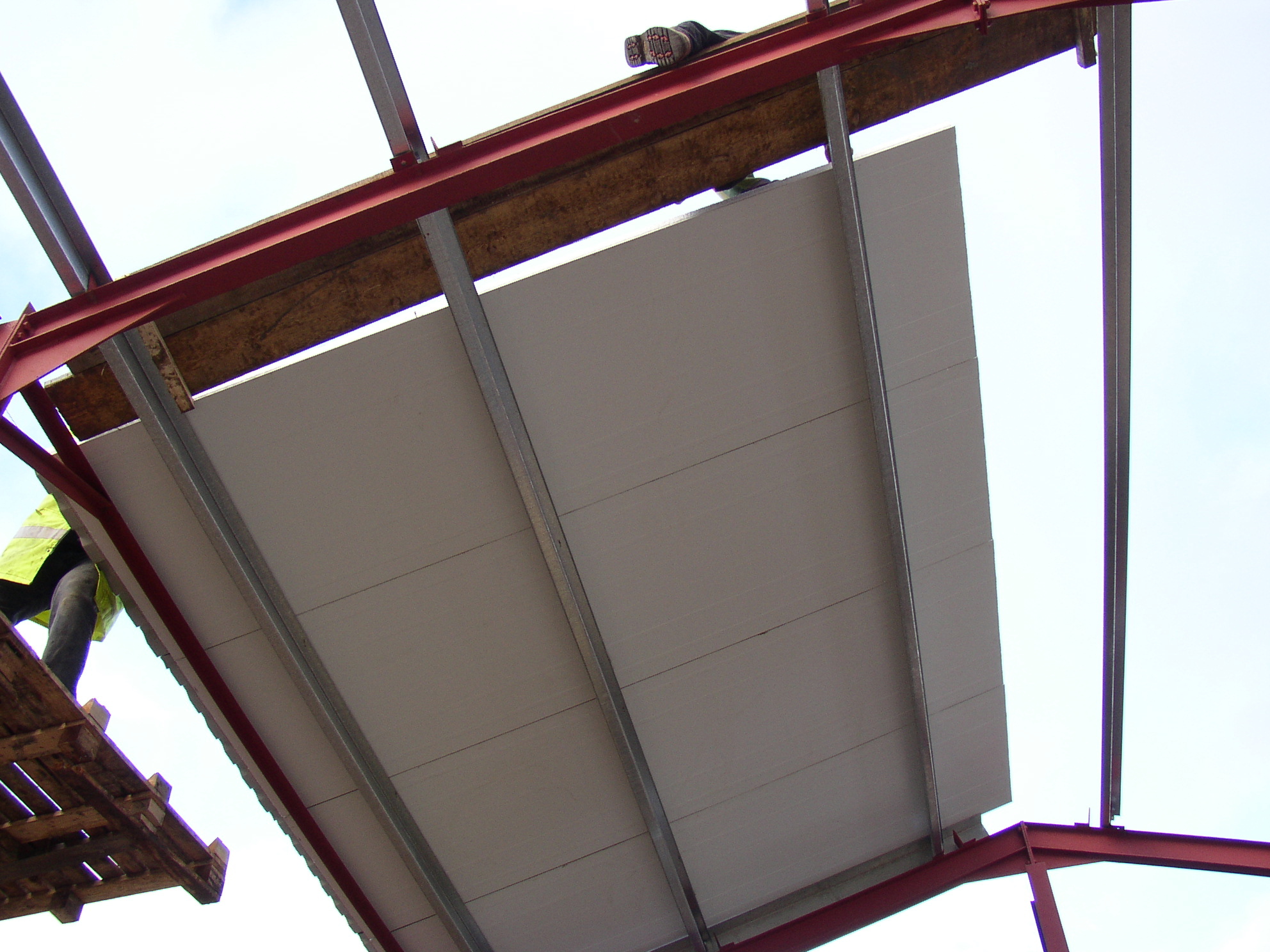 If you Have any queries , please do not hesitate to contact a member of our sales team on 00 44 (0)1685 843344